Are you looking for some really creative and talented Teacher Authors to follow?  I did my research and spent a lot of time looking at the various sites out there created by teachers.  
✕
Would you like three engaging activities specifically designed for the subject(s) you teach?
Your students will love them!
My criteria for choosing the five sites below included:
Quality blog content which provides real value for their reader

Actively involved in their Blog and/or Facebook account

Lots of interaction with their followers on multiple platforms

Lots of useable content easily available on their site.  This included freebies and other actionable content right at your fingertips

Presence on a variety of social media platforms such as Facebook, Pinterest, etc.
The following is the best of the best.  Furthermore, I've met a few of these wonderful bloggers and they are also great people.
Teaching Resources by Laura Candler 
Here is what's located at the top of her website
"Here you'll find hundreds of printables, interactive lessons, and engaging activities for the elementary grades. Visit the virtual File Cabinet to find free classroom-tested resources, including special activities in the Seasonal File Cabinet. To find my books and products, take a look at my Power Packs and Mini Packs."
That pretty well sums it up. Laura has everything any teacher could ever ask for and her fans know it to the tune of 5000 Twitter followers, 145,000 Pinterest followers, 563,000 Facebook Fans!
Perhaps her greatest accomplishment however isn't the number of Facebook fans she has. In my opinion it's the $146,000 she and her colleague Francie Kugelman have raised for teachers in need of classroom projects through DonorsChoose.org via her caring classroom association. If you are interested in learning more or helping out a teacher in need, please head over to http://corkboardconnections.blogspot.ca/2013/08/caring-classrooms-community-on.html.
Websites: Laura has two website – lauracandler.com which acts as her main repository for her teaching treasures and corkboardconnections.com which is her blog. All of Laura's connections to the web are kept fully updated with valuable teaching materials and timely information (i.e. back to school, holidays, etc). I highly suggest you check her out.
Facebook: https://www.facebook.com/TeachingResources
Pinterest: https://www.pinterest.com/lauracandler/ 
___________________________________________________________________________________
Lovin Lit by Erin Brewer Cobb – Middle School Literature
The tagline on her site is "I love sharing teaching ideas and resources on my blog."  I met Erin in Las Vegas and she like many other sellers on TpT, a really down-to-earth kind of person who as her tagline suggests, really wants to help.  I've reached out to her on multiple occasions and she has always responded quickly and with substance.  She has a well maintained blog and Facebook page where she offers a slew of freebies and even young adult book reviews (http://imlovinlit.blogspot.ca/p/mg-and-ya-book-reviews.html).  She treats her followers well and she has lots to offer.  Check her out.
Website – http://imlovinlit.blogspot.ca/
Facebook – https://www.facebook.com/imlovinlit
Pinterest – https://www.pinterest.com/erinleanne44/im-lovin-lit/

___________________________________________________________________________________
Kesler Science by Chris Kesler – Middle School Science
Chris is the guy you want to talk to if you are interested in anything to do with Science Interactive Notebooks as he's kind of the guru of the subject.  If you want more information about Interactive Notebooks, see the link below.  We share a love for science and I can honestly say that I spent a little too much time on his Facebook page looking around at all the interesting stuff he had posted.  Some TpT'ers I've seen stick to posting and writing about their products, Chris provides value for your time.  Lastly I owe Chris a lot because really gave me a kick in the ass when it came to getting my house (brand) in order.  His talk has inspired me to pursue projects both inside as well as outside TpT.  If you want to hear more about what he has to say I suggest you visit the sites below as well as download his free ebook Chris Kesler's "25 Things I Wish I Had Known as a New Teachers pay Teachers Seller" which can be found here: http://tptschool.com/free-teachers-pay-teachers-ebook
Website – http://www.keslerscience.com/
Facebook – https://www.facebook.com/keslerscience
Pinterest – https://www.pinterest.com/chrisjkesler/
Twitter – @iamkesler
Interactive Notebooks – http://www.keslerscience.com/top-5-reasons-that-your-class-should-be-using-interactive-notebooks/
___________________________________________________________________________________
One Stop Teacher Shop by Kristin – Elementary Teacher
Wow what a website Kristin runs.  This post is about Teachers who are Bloggers and Kristin has created one of the most well laid out websites I've seen.  It's certainly the best site I came across while doing research for this post.  It's clean, clear and provides a lot of value in the form of freebies and useful teacher tidbits.  Check her out and with 11,000 people following her on Facebook, you know she must be providing some excellent value there as well.
Website – www.onestopteachershop.com
Facebook – https://www.facebook.com/1StopTeacherShop
Pinterest – https://www.pinterest.com/riveralk/
Twitter – @OneStopTeacher
___________________________________________________________________________________
Teaching With A Mountain View by Mary – Elementary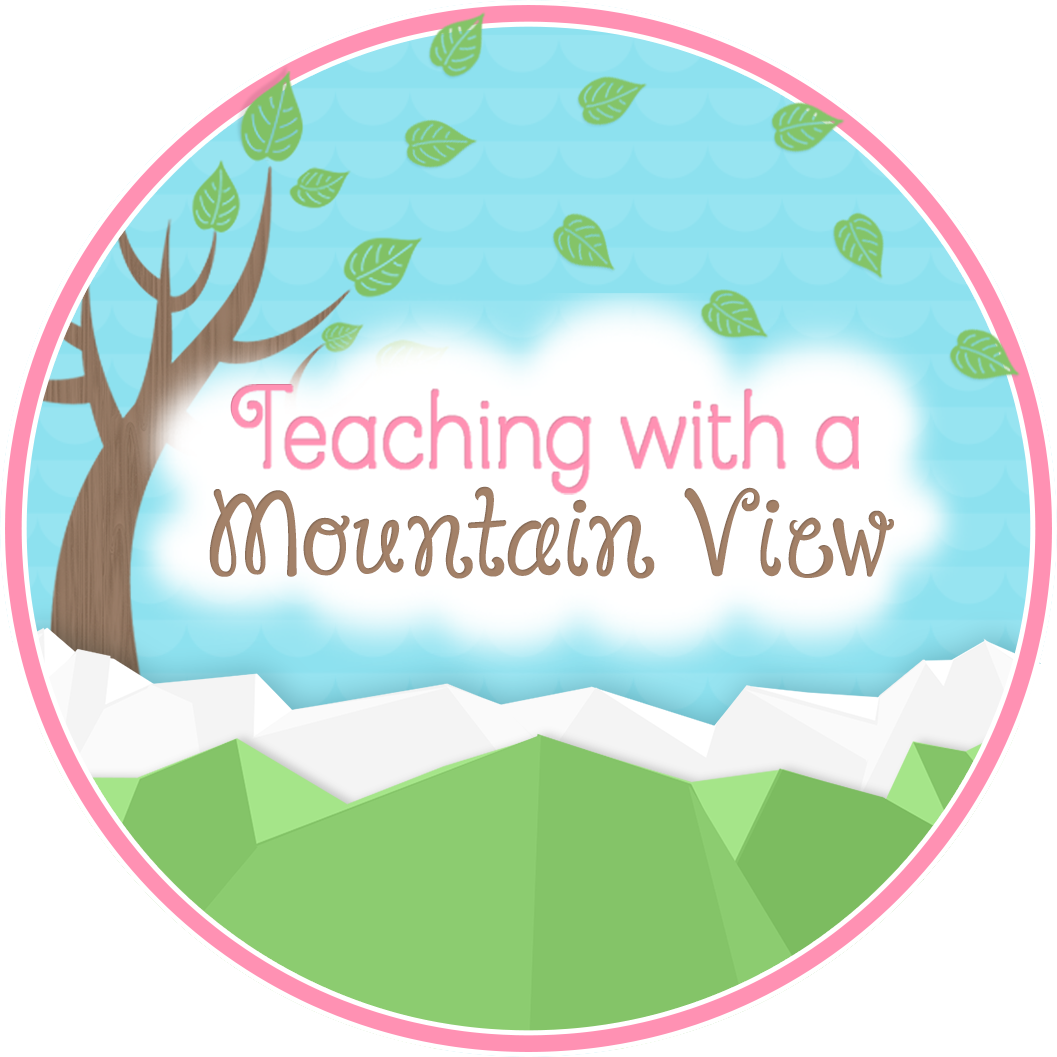 I took Mary's workshop while in Las Vegas and like my experience with the majority of the other presenters, I learned a lot about creating a brand that excels in the current marketplace.  Mary's website is easy to navigate and provides a lot of real value in the form of freebies and general teaching tips.  One such post that was only recently put up is called the back to school survival guide and whether you are reading this post now (it's back to school season) or some other time, if you are a teacher you will be able to appreciate the words of wisdom she delivers. You can find that particular post here: http://www.teachingwithamountainview.com/2015/07/back-to-school-survival-building.html.  As with the other teacher bloggers I've mentioned, Mary also maintains an excellent Facebook which is worth having a look at.  Lots of entertaining stuff there.
Website – http://www.teachingwithamountainview.com/
Facebook – https://www.facebook.com/teachingwithamountainview
Pinterest – https://www.pinterest.com/3rdgradeinco/
___________________________________________________________________________________
Minds in Bloom by Rachel Lynette
Minds in Bloom is a one-stop teacher resource centre. There is tons of value here in the form of resources, teaching strategies and quality content. She provides a constant stream of relevant blog posts both by herself and by others which keeps the information current and flowing at a good clip. Furthermore, Rachel is very active on the social media scene with accounts on Facebook, Pinterest and Twitter where she does very similar work. Lastly, there's a new social media platform on the scene called Pericope which if you haven't tried out is really great. Rachael has jumped on board and does regular, live broadcasts. Worth checking out.
Website – http://www.minds-in-bloom.com/
Facebook – https://www.facebook.com/mindsinbloom
Pinterest – https://www.pinterest.com/reallyrachel/
Twitter and Periscope: @RachelLynette
Thanks for reading and don't forget to share.