This posting was originally posted by Education World 
Especially where I live it's so difficult to get a teaching job these days.  Therefore, here is the first post dedicated to helping you find that elusive position.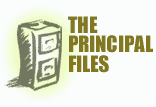 Have a plan, a portfolio, and a good attitude! That's just some of the advice Education World's Principal Files principals have for soon-to-be college grads looking for their first teaching positions. Any educator who is involved in a job search will benefit from this advice from the people who are doing the hiring! Included: Questions to help any job candidate prepare!
It's springtime — and that means a new crop of teachers is out pounding the pavement. School principals are busy interviewing candidates for open positions. But what are those principals looking for? How can a new teacher prepare for an upcoming interview? Those are the questions we asked the experts — the members of Education World's Principal Filesteam. Here's what those principals said! (Click here to see the list of Ed World principals who contributed to this story.)
SHOW AND TELL WITH PORTFOLIOS
"A portfolio is a must," principal Betty Peltier tells Education World. "These days, if your college does not require one, assemble your own. Include pictures if you have them, student teaching experiences, in-services attended. Hiring principals are looking for teachers who are computer literate. If you are, show it off in your portfolio."
A thoughtfully prepared portfolio can clearly demonstrate a candidate's teaching philosophy, ability to reflect on progress as a beginning teacher, and ability to create an exciting learning environment for students, says principal Julie Ryan. "Even if you interview with someone who is not interested in looking through a portfolio, the process of preparing it will help you think through your strengths and areas where you need to grow," Ryan tells Education World.
"This comprehensive notebook gives us a chance to see actual data," adds Patricia Moncivais. "I have even heard of a student who did a PowerPoint presentation that featured lesson plans and interactive work done by the students."
EXPERIENCE IS THE BEST TEACHER
Though principal John Grady's advice might be a little late in coming for those who are about to don caps and gowns, it is advice that any future teacher might consider: "As the parent of a daughter who is an education major, my principal's advice is the same as my fatherly advice — make the most of your student teaching experiences!"
Grady advises future teachers to "put in as much observation and classroom time as you can, and get it in more than one area. As a middle level educator, I would suggest that your student teaching experience include both the middle level and another level, be it elementary or high school. That might mean extra days and hours, but in the long run it will be to your benefit.
"Volunteer for extra duties," Grady adds. "Do what you can to get noticed. If you are the non-paid adviser to the talent show or the co-chair of a celebration of cultures, it gives you excellent experience and makes a principal pay attention to your candidacy."
Click here to read the remainder of the article